Event Recaps and Presentations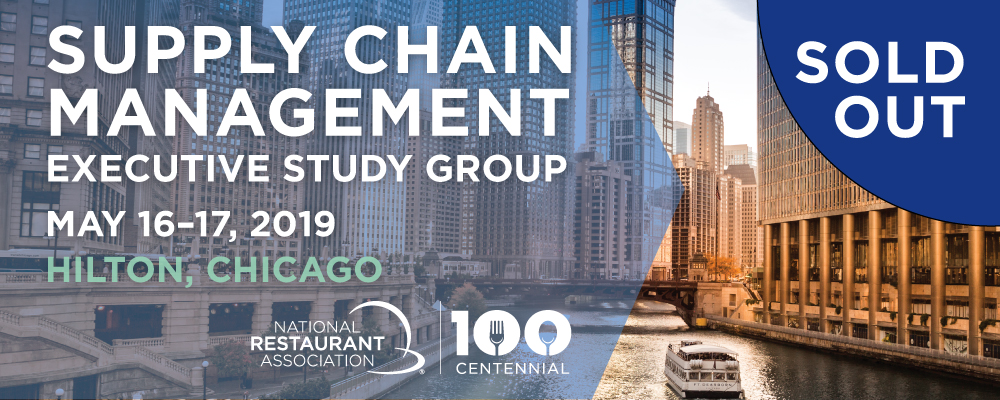 Supply Chain Management Executive Study Group 2019 Spring Conference
Speaker presentations from the May 16 - 17, 2019 National Restaurant Association's SOLD OUT Supply Chain Management Executive Study Group Spring Conference are now available.  Click here to access. 

Supply Chain Professionals Address Industry Issues During Conference
Nearly 300 supply chain and purchasing executives converged in Lake Buena Vista, Fla., this week for our Supply Chain Management Conference, setting an attendance record. The sold-out, biannual event gave top supply chain execs from leading restaurant companies a forum to talk about policy challenges, commodity pricing, purchasing strategies, blockchain and traceability technology, and more.
The Supply Chain Management Executive Study Group is one of nine Association study groups; together, the groups draw thousands of attendees to discipline-specific events across the country. They are a key way the Association serves and engages with our members both at these in-person events and year-round. Learn more about our study groups here.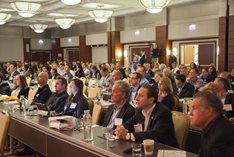 Supply Chain Management Executive Study Group 2018 Conference Presentation Slides
Attend the spring or fall conference? Gain access to the presentations by emailing meetings@restaurant.org. Presentations are only open to past Supply Chain Management conference attendees.